Hypnotherapist, Pyschotherapist, NLP Practitioner and Numerologist
An effective combination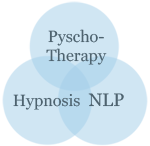 I have an international clientèle and have helped thousands of people including prominent actors, sports persons and entrepreneurs to overcome their problems and fulfil their potential.
Contact me to find out how I can help you.
An interview with Anne Marie Lee
Anne Marie Lee discusses the therapies she offers and how these can benefit you.
Anne Marie Lee
I am a Hypnotherapist, Psychotherapist, Numerologist and Master NLP Practitioner which includes time line therapy with 25 years experience.
I was president of the National Council of Psychotherapists and The Hypnotherapy Register between 1990 and 1996.
I am currently a full member of The Hypnotherapy Association and therefore governed by a strict code of ethics.
I work at The Hale Clinic in London W1 and also in private practice in Cobham.
Whatever the problem, this range of techniques has the potential to deal with it, more effectively than through medication, and without harmful side-effects. Contact me to find out how I can help.