Hypnotherapy
Hypnotherapy is the application of hypnotic techniques which can help bring about beneficial change.
There are different levels of hypnosis from light, medium to somnambulism. The latter is characterised by amnesia after awakening, but anyone can be hypnotised.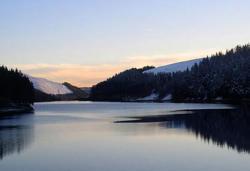 It is a natural phenomenom when you are in an altered state of awareness, a sleeplike state although not asleep, and very relaxed. The state is characterised by a greatly heightened suggestibility. For this reason when you're hypnotised, you show extreme responsiveness to suggestion. This can be very helpful to change or alter negative perceptions and beliefs about yourself and replace with positive ideas and thoughts. This enables you to feel better about yourself and change unwanted habits or compulsions.
Your hypnotherapist is your guide allowing you to enter this state yourself. Having a good rapport with your therapist is vital.
Read an article from Tatler magazine here.
Hypnotherapy can help with the following areas:
Addictions *
Alcohol Abuse *
Anger Management
Anxiety *
Blushing
Bruxism
Childbirth
Chronic Fatigue Syndrome *
Corporate Stress
Depression *
Eating Disorders *
Erectile Disfunction*
Exam Nerves
Fear of Flying
Fear of Motorway Driving
Food Addiction *
Gastric Band Hypnotherapy
Hypno-fertility
Insomnia *
Irritable Bowel Syndrome

Low Self Confidence *
Low Self-Esteem
Nail Biting
Obsessions & Compulsions *
Pain Management *
Panic Attacks *
Pet Bereavement
Phobias *
Public Speaking
Quit Smoking
Relationship Issues
Sex Addiction *
Sexual Issues *
Sleep Disorders *
Sports Performance
Stress *
Stuttering *
Teenage Problems
Weight Loss
* If you have been diagnosed or suspect you may have one of the medical conditions starred above, you should consult your GP for advice, diagnosis and treatment and always inform your health professional before starting any alternative or additional therapies or treatments.